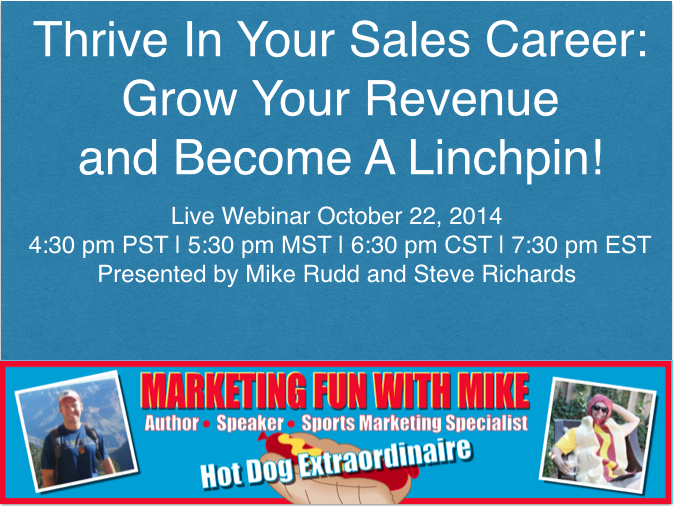 Struggling to take the next leap in your sales career?
Looking to break through into the sports industry but not sure if you can do sales? Can you be in sales without being shady?
You can AND YOU WILL if you have the drive and a proven formula for success!
Mike Rudd has sold over 75,000 hot dogs, ten million dollars in radio sales revenue, and trained others to achieve success from this program. AND HES SHARING IT WITH YOU!
During this action packed webinar, you will learn:
The #1 Most Important thing in Sales
The 11 Step Formula
Why sales is your answer to be in the sports industry for years to come