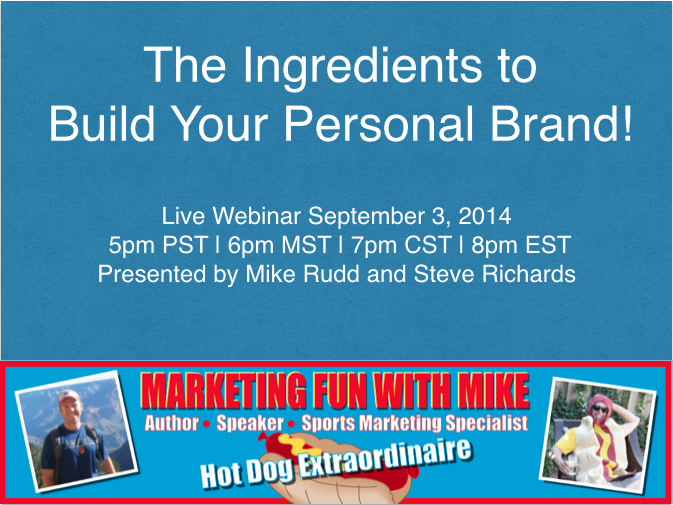 I'm really excited this week is another awesome webinar week for us at Sports Networker. That's because Mike Rudd is gonna be helping you with your personal brand and how to build the best one possible so you can get into the labor force you've always wanted!
Mike Rudd has been able to do the following since establishing his personal brand Marketing Fun With Mike:
His billing has gone from $350k to almost $1.8 million dollars in a year and over $1 million dollars every year in radio sales since he started it.
Established himself as a marketing expert, blogger, author, public speaker, laid back and genuine person, and now as a passion project builder.
It can do for you whatever you want it to if you put in the time and energy necessary!
What can you expect in this webinar?
7 Question to ask yourself when building your personal brand
1 Condiment (Mike prefers Mustard!) to consider as well
5 Things Mike wish he knew before he built his personal brand