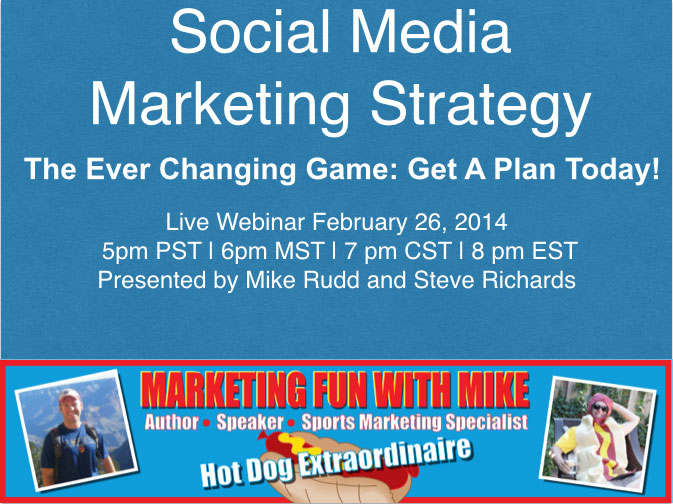 I want to be the best in my career.
That is much easier said than done right?
WRONG!
But the game will never stop changing.  The second you might think you have an inkling of how to do something new questions arise.
Do I pay for sponsored posts on Facebook?
Do you schedule tweets?  How do you keep up with all of the content that is going out there every second?  How can I separate myself from everyone else out there?
The questions will never stop and the strategy will always evolve. Luckily for you, this webinar will answer ALL your questions about social media marketing! After this webinar your brand will unstoppable on top!
During this incredible webinar you will learn:
8 Steps to Take in preparing your social media marketing strategy
How to best develop a strategy that will have an impact and get through the clutter
Why it is essential you do social media marketing in a way that gets seen