As a Sports Executives Association member, you understand the value of connecting and networking with like-minded individuals in the sports industry. Every Monday we highlight one of our SEA Members so that you can get to know them better, understand how they can help you with your own goals and how you might be able to help them.  If you haven't  filled out the 
SEA Member Survey
, what are you waiting for? You could be our next SEA Featured Member!
Larry Donnelly – Saint Augustine, Florida
About Larry Donnelly-
Larry currently work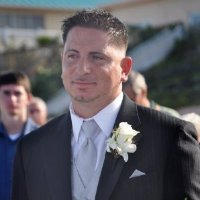 s for a chemical company in St. Augustine, FL and attends Flagler College full time. He's in the process of changing careers by getting a B.A in Sports Management, he already has an A.A in Education from Daytona State College and has also attended Embry-Riddle Aeronautical University while in the military and attained a Type-65 Certification for Aircraft Maintenance. As an older student he has worked in the professional sector for a while and has been a manager and supervisor but is in need of more experience in the sports management world.
SEA Member Career Goals?
Larry's career goals are set pretty high as he wants to be a General Manager in Major League Baseball.
Why did he join the S
ports Executives Association?
Larry  looks at the SEA as a very unique and informative group that can only benefit his career. The SEA will serve as a very good networking tool.
What would you like to see more of in the SEA?
Possibilities of connecting with successful people in sports by either webinars or events.
How can you help other members in the Sports Executives Association?
Larry can help other members because of  his experience outside of sports and the knowledge that he has gained in the business world.
How can other members help you?
There is never enough knowledge or enough people to network with. He looks forward to conversing with other sports management personnel.
How can you contact Larry?
You can also connect with Larry inside our SEA Members Only – Facebook Group & Linkedin Group.  These groups are for SEA Members to connect, ask questions, share ideas and grow your network in the sports industry.  And, remember, the rule of networking is you have to give value in order to receive value!