As a Sports Executives Association member, you understand the value of connecting and networking with like-minded individuals in the sports industry. Every Monday we highlight one of our SEA Members so that you can get to know them better, understand how they can help you with your own goals and how you might be able to help them.  If you haven't  filled out the 
SEA Member Survey
, what are you waiting for? You could be our next SEA Featured Member!
Ken Lambert – Long Island City, New York
About Ken Lambert-
Ken is currently writing his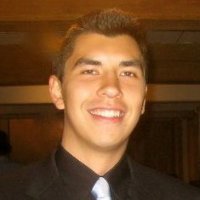 Master Thesis for the German Sports University of Cologne. Will be done in January with his Sports Management Masters Degree and then will be looking for a full-time position in the sports industry. He is a tri-lingual in English, German and Japanese.
SEA Member Career Goals?
His dream job would be to work in European Football dealing with Japanese Players applying their trade in the German Bundesliga or English Premier League. However, he is also interested in business/brand development of some of the major sporting leagues such as the NBA and MLS in the United States.
Why did he join the Sports Executives Association?
His primary motivation for joining the SEA is to expand his network in the sports industry and to also learn more since  he is still looking to get his career started. He's hoping the connections and the information he can gather here will help lead to a job in the near future.
What would you like to see more of in the SEA?
He hasn't fully gone through the entire website as of now but perhaps a board for job postings would be nice.
How can other members help you?
At this point he's  much like a sponge, willing to absorb any and all helpful information. Like he said, his primary objective is to land a job he's interested in and to get his career started with other sports management personnel.
How can you contact Ken?
You can also connect with Ken inside our SEA Members Only – Facebook Group & Linkedin Group.  These groups are for SEA Members to connect, ask questions, share ideas and grow your network in the sports industry.  And, remember, the rule of networking is you have to give value in order to receive value!