As a Sports Executives Association member, you understand the value of connecting and networking with like-minded individuals in the sports industry. Every Monday we highlight one of our SEA Members so that you can get to know them better, understand how they can help you with your own goals and how you might be able to help them.  If you haven't  filled out the 
SEA Member Survey
, what are you waiting for? You could be our next SEA Featured Member!
Eileen Gilbertson – Red Bank, New Jersey
About Eileen Gilbertson -
Eileen's last pos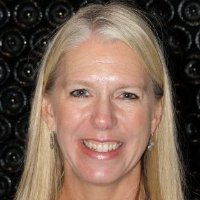 ition was Director of Marketing for MLB Advanced Media. Unfortunately she was laid off due to department restructuring. She was responsible for promoting MLB.com products and worked with the MLB Commissioner's Office on online marketing for league-wide initiatives. Throughout Eileen's career her focus has been direct to consumer marketing through online and offline channels.
She is an accomplished Marketing professional with demonstrated expertise in developing and articulating acquisition strategies, leading the execution of innovative direct marketing campaigns across online and offline channels, while reinforcing an analytic based approach to campaign optimization for maximum performance. Successfully manages multiple teams, projects and deadlines simultaneously through collaboration with cross functional in-house and vendor teams to complete projects on time and within budget.
SEA Member Career Goals?
Her goal is to find a new job with an organization that has a positive environment where she can use her marketing skills to contribute to that company's success.
Why did she join the Sports Executives Association?
Eileen joined the SEA to see if she could find a new approach to her job search. The webinar she attended was informative so she is hoping to take advantage of some of the other resources Trevor mentioned during the webinar.
How can you contact Eileen?
You can also connect with Eileen inside our SEA Members Only – Facebook Group & Linkedin Group.  These groups are for SEA Members to connect, ask questions, share ideas and grow your network in the sports industry.  And, remember, the rule of networking is you have to give value in order to receive value!