Watch this interactive LIVE Q&A with Max Wendkos
Max Wendkos is an entrepreneur based in New York City. He is currently building FrontOffice - a technology startup dedicated to bringing sports fans closer to the teams they love.
His previous experience in the sports industry includes work in marketing, community relations,digital media, business development, and legal with MLB Advanced Media, the Penn State Athletic Department, and the Wilmington Blue Rocks. He has also conducted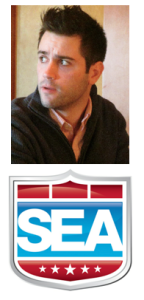 and published extensive research on the psychology behind sports fandom, which was featured in the sports industry's leading business journal and multiple sports business blogs. In 2012, his sports industry accomplishments earned him in a spot in the industry's "Thirty Under 30" list.
Max is a graduate of Penn State University's Schreyer Honors College, where he majored in psychology and marketing. While there, he served as the President of Theta Delta Chi fraternity and later the school's entire fraternity system.
Connect with Max on Twitter @MaxWendkos to find out more about him.
During the Live Q&A, you will be able to watch live as we talk with Max about:
How and why he decided to pursue a career in the sports industry
Why he wanted to create his company
What he does on a daily basis in his role as Founder of FrontOffice
Whether his chosen career path was what he expected (both good and bad).
Advices he'd give to others looking to land their dream job in sports.
You will also be able to ask your own burning questions throughout the LIVE Q&A via chat or video.