Producers
Lewis Howes – CEO – SportsNetworker.com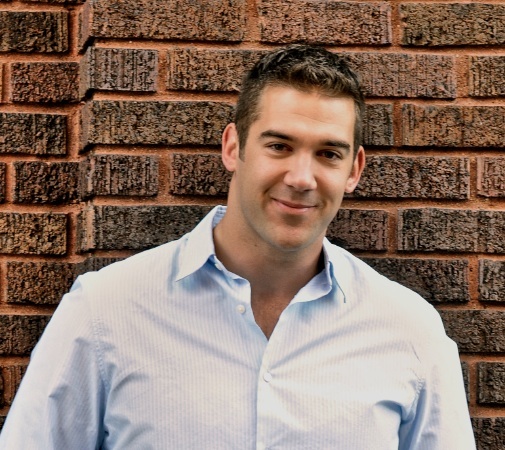 Lewis Howes, a previous two sport collegiate All-American, is also the NCAA All-Division Record Holder for the most receiving yards in a single football game (418 yards, the current unofficial World Record). As an athlete, Lewis was featured on ESPN and in Sports Illustrated.
He graduated from Principia College with his degree in Sports Management and has been involved with the sports industry since his retirement from professional football. He founded the Sports Executives Association and SportsNetworker.com which helps him connect sports executives around the world both online and through events. Lewis has successfully translated the mental and physical tools learned in sports to the business world.
In addition to Sports Networker, Lewis is the co-author of the LinkedIn success book, LinkedWorking: Generating Success on the World's Largest Professional Networking Website and most recently published LinkedIn Master Strategies. He has also been a featured writer on popular sites such as Mashable, ProBlogger and Social Media Examiner. Lewis continues to teach others about the power of LinkedIn and social media. He has conducted trainings and webinars for more than 8,000 people worldwide.
Connect with Lewis on Twitter as well as LinkedIn. His website is LewisHowes.com.
Trevor Turnbull – COO – SportsNetworker.com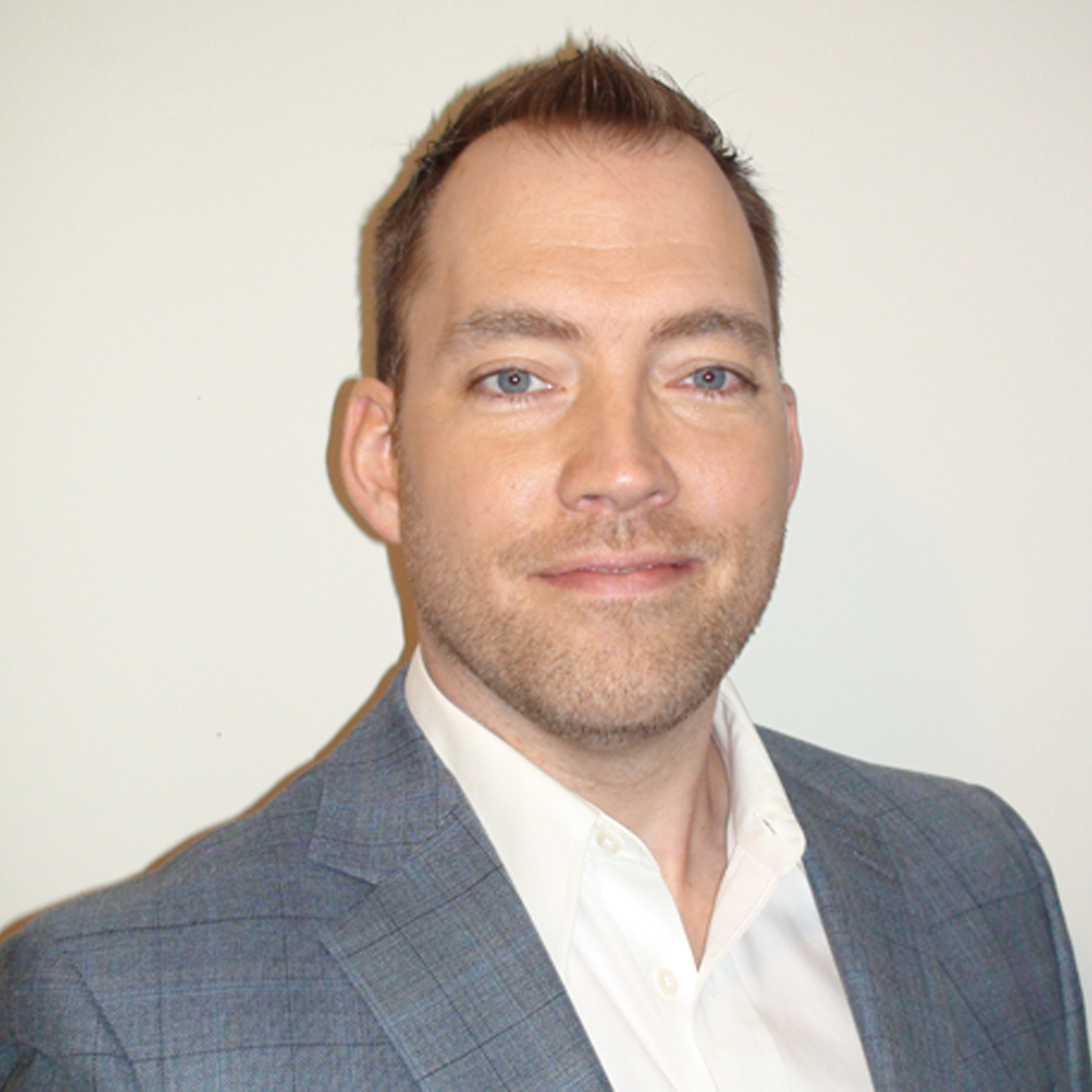 Trevor Turnbull has over 7 years of online sales, marketing and content production experience.  He has leveraged that experience to build his own network, grow online communities and help clients monetize their online efforts.
As a speaker, Trevor has presented to a wide audience on the value of social media and how it's changed the way people do business.  His diverse background and "non-techie" presentation style allows him to bridge the generational gap between the "old" and the "new" way of doing business.
He has spoken at numerous university sports business programs, sports groups and conferences on how to leverage social media to expand one's network and build better business relationships. Trevor is the President of T3 CONNECT Sports Marketing, COO of Sports Networker & Sports Executives Association, Contributing Writer on Entrepreneur.com, the lead Linkedin trainer for Route Three Marketing and co-producer of  ZeroToMoneyMakingWebsite.com, a Passion Profits project.
Connect with Trevor on Twitter as well as LinkedIn. His website is TrevorTurnbull.com.
Alex Feczko - Associate Producer - Sports Executives Association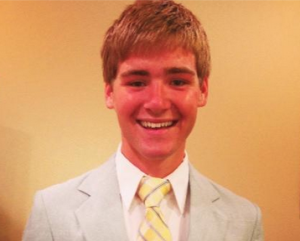 Alex is currently a Sophomore at the University of Kentucky, where he is an Academic Excellence Scholar Recipient, and a member of the Dean's list. He is majoring in Business Marketing and Integrated Strategic Communications.
He works as a Marketing Intern for the University of Kentucky Athletic Department where he has assists with marketing responsibilities for Football, Men's and Women's Basketball, Men's and Women's Soccer and Volleyball. He also served as the Director of the Kentucky Sports Marketing Academy this past December which was an event for students to learn and network with sports professionals from UK Athletics and UK IMG Sports Marketing.
Alex was recently named a Rising Star in #SportsBiz for 2014 by SportsNetworker.com
Also, he is a contributing author for SportsBusinessU.com and is the Recruitment Chairman and Judicial Board Member for the Alpha Tau Omega Fraternity.
Alex has previously completely a general internship with the Kane County Cougars Single-A affiliate of the Chicago Cubs, a Marketing and Sales internship with the Bryan Carter Jazz Quintet, and worked as an Event Management Staff worker for UK Athletics.
Connect with Alex on Twitter as well as LinkedIn.
Content Partners
Matt Crevin – Author & Sports Career Coach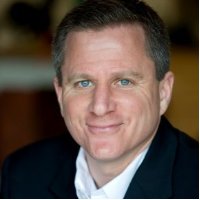 With more than 19 years in the sports industry and in corporate America, Matt combines his practical, real world experiences with his insider sports knowledge and industry connections directly to sports industry hopefuls. His career kicked off in 1992 as a "rookie" public relations intern for the San Francisco 49ers. Over the next decade, Matt's skills and experience with the national media grew and his role with the 49ers evolved into a highly specialized sports position.
Today, Matt channels his extensive experiences as Founder of his own sports industry specific career counseling firm, Voice of the Box. VOTB is focused on developing college students and young professionals who aspire for a career in the sports industry, where Matt provides in-depth 1:1 career coaching.
Additionally, Matt is a national guest speaker to colleges and universities, a sports writer for Sports Networker, and a weekly radio show host for, "Beyond the Game." He is also am the author of "Get in the Game."
Connect with Matt on Twitter as well as LinkedIn. His website is VoiceoftheBox.co.
Pete Leibman – Speaker/Author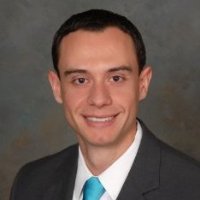 Pete Leibman is the Founder of Dream Job Academy and the Author of "I Got My Dream Job And So Can You: 7 Steps to Creating Your Ideal Career After College" (AMACOM, 2012). Despite being told it would be "impossible," Pete landed his first dream job as an executive for the NBA's Washington Wizards when he was only 21 years old.
Less than 2 years later, he created The Washington Wizards' Sports Careers Day and was promoted into management for the NBA's Washington Wizards (at the age of 23).
He then went on to be the franchise's #1 Salesperson of the Year for 3 straight seasons. Today, Pete helps ambitious professionals to identify and land their dream jobs. As a very popular keynote speaker, Pete speaks to thousands of people each year, and his work has been featured on Fox, CBS, and CNN. He has also been invited to share his career advice at some of the world's best colleges, including Stanford University and Johns Hopkins University.
Visit www.PeteLeibman.com to learn how you can hire Pete to speak to your group or to learn how Pete can help you get your dream job.
Connect with Pete on Twitter as well as LinkedIn. His website is PeteLeibman.com.
Mike Rudd – Author & Sports Marketing Specialist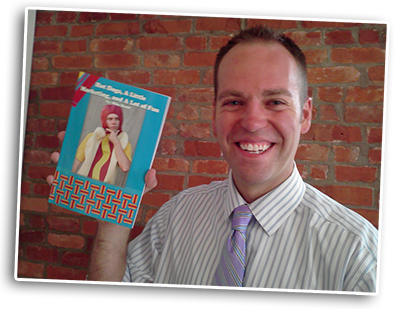 Marketing Fun With Mike! It's gotten Mike to where he is today. He's an author, a sports marketing specialist, a speaker, and a hot dog extraordinaire! He's faculty member here at SEA and a contributing writer for SportsNetworker.com.
All he's trying to do is make this world a place he enjoys everyday and a place he hopes to leave in better shape than when he arrived — alll in his own way! Mike knows that you will enjoy his webinars and content on here and he'd like to personally thank you for being a member of SEA.
Additionally, Mike has several keynote speeches and would love to come speak at your company or convention.  To dive even deeper with Marketing Fun With Mike he conducts half and full day interactive workshops fully customized based on your needs. Visit http://www.marketingfunwithmike.com/hire-mike-to-speak for more info!
Visit Mike's website at www.marketingfunwithmike.com for more info and to check out his marketing blog or email him directly at mike@marketingfunwithmike.com.
Connect with Mike on Twitter as well as LinkedIn.
Mark Tudi – Sports Executives Recruiter – SportSearchOnline.com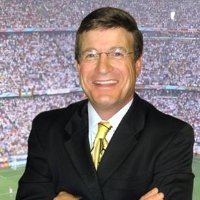 Mark is the Founder of SportSearch and Sports Careers, with its primary business activities being retained executive recruitment and Career Coaching.
For over 30 years, Mark has established a high-profile track record in sports career management, with over 700 successful placements at all executive levels. He has represented the career interests and managed opportunities for many of the leading executives, personalities and organizations in Sports.
Most recently, Mark has founded the Sports & Entertainment Human Resource Forum (SEHRF) to build professional recognition and a unified industry association for today's Human Resource Managers, Hiring Authorities and Employers. In addition, he has developed an online employment resource program, and re-acquired SPORTSCAREERS.com.
A graduate of Bowling Green State University, Mark has written over 150 articles and made over 200 radio, television and speaking appearances. He is an Advisory Board Member, Visiting Professor of Practice, and Student Mentor for the Arizona State University MBA Sports Business Program.
Connect with Mark on Twitter as well as LinkedIn. Vist his website here.
Bill Guertin – Sports Ticket Sales Training & Author – The 800 Pound Gorilla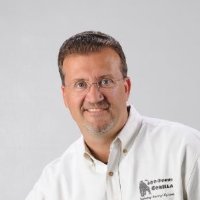 Bill is an expert speaker and sales motivator, with 25-plus years of experience in successful small-market broadcast advertising sales, medical sales, and sales training.
He's the CEO of The 800-Pound Gorilla, a sales improvement company that works with a diverse mix of companies and individuals to help them become the dominant player (the "800-Pound Gorilla") in the market they serve.
Bill's affiliated company, Stadium Gorilla, works specifically with the ticket sales departments of professional sports teams, including those in the NBA, NFL, MLB, NHL, MLS, NASCAR, and others.
In addition, Bill is the author of two books, including "Reality Sells: How to Bring Customers Back Again and Again By Marketing Your Genuine Story," (WBusiness Books) and "The 800-Pound Gorilla of Sales: How To Dominate Your Market" (John Wiley & Sons).
Connect with Bill on Twitter as well as LinkedIn. Visit his website here.
John Mellor – CEO – Work In Sports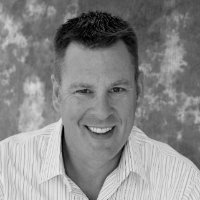 John is the CEO of WorkInSports.com, the number one job board and employment resource in the sports industry that features hard-to-find sports jobs and internships all across the country.
Resources from the website include resume posting, career tips, job and internship postings, rss feeds, career spotlights from sports industry executives, and a directory of sports industry contacts.
John's specialties include sports jobs, sports employment, sports careers, and sports internships.
Connect with John on Twitter as well as LinkedIn. Visit his website here.
Ed Tseng – Peak Performance Coach – Tseng Performance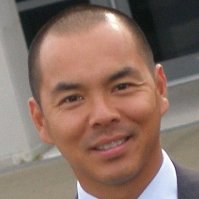 Do you have trouble with any of the following: focus, motivation, performing under pressure, procrastination, self-confidence, negativity or playing your best game?
There's a solution.
Ed Tseng has spent his life researching the solutions to these common problems. He works one-on-one and in groups with athletes (beginner to professional), businesspeople, students, salespeople and professionals in all fields, delivering keynotes/workshops and individual coaching.
His book, "Game. Set. Life. – Peak Performance for Sports and Life" has been on Amazon's Top 10 in Sports Psychology and featured at the US Open Tennis Championships. Tseng's forthcoming book, "Success Simplified" will be co-authored with Stephen Covey (7 Habits of Highly Effective People) and others.
Ed Tseng has delivered workshops to places such as TEDxPrincetonLibrary, Lawrence Township Police Department, University of Florida Coaching Clinic, USTA Tennis Teachers Conference, USPTA, Arthur Ashe Youth Tennis and Education, Princeton Regional Chamber of Commerce, Special Olympics, Disney, Mercer County Juvenile Detention Center, American Boychoir School, MOPS (Mothers Of Pre-Schoolers) and numerous sports teams.
Connect with Ed on Twitter as well as LinkedIn. Visit his website here.
Sports Industry Professionals
Kirk Lacob – Assistant General Manager – Golden State Warriors
Kirk grad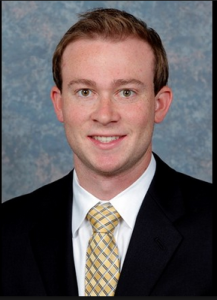 uated from Stanford University with a BA in Science, Technology and Society with a focus in Management Science and Engineering. He began his career in the NBA as an Intern for the Boston Celtics working in Community Relations, Media Relations, and Public Relations.
For the past few years he has worked in the front office for the Golden State Warriors, originally as Director of Basketball Operations and currently Assistant General Manager. In addition, he serves as the General Manager of the Santa Cruz Warriors (The D-League franchise owned by the Golden State Warriors). 
Connect with Kirk on LinkedIn and Twitter as well as to find out more about him.
Jason Belzer – President and Founder – GAME, Inc.
Jason Belzer is fou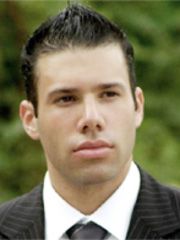 nder and President of Global Athlete Management Enterprises, Inc. (GAME, Inc.), an agency that specializes in the career management and marketing of coaches, and creation of collegiate sports properties.
GAME, Inc. handles contract negotiations, marketing, press relations, shoe and apparel deals and broadcasting opportunities for over two-dozen college basketball and football coaches. Jason is a noted expert in the field of coach representation, contract negotiations, and collegiate sports, and has been featured on: ESPN, Fox Sports, Yahoo! Sports, Rivals, SNY and MSNBC.
Max Wendkos – Founder of FrontOffice
Max Wendko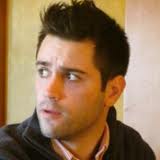 s is an entrepreneur based in New York City. He is currently building FrontOffice - a technology startup dedicated to bringing sports fans closer to the teams they love.
His previous experience in the sports industry includes work in marketing, community relations,digital media, business development, and legal with MLB Advanced Media, the Penn State Athletic Department, and the Wilmington Blue Rocks. He has also conducted and published extensive research on the psychology behind sports fandom, which was featured in the sports industry's leading business journal and multiple sports business blogs. In 2012, his sports industry accomplishments earned him in a spot in the industry's "Thirty Under 30" list.
Max is a graduate of Penn State University's Schreyer Honors College, where he majored in psychology and marketing. While there, he served as the President of Theta Delta Chi fraternity and later the school's entire fraternity system.
Laura Brandes – Sports Category Manager – Adidas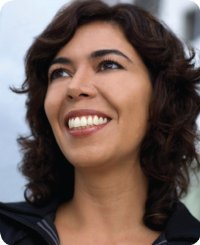 Laura is a results oriented manager with demonstrated leadership in strategic planning and product development, with 17 years of experience, 10 at the sports industry, working for premier brands like adidas, Reebok, Nike, and Speedo. Successful entrepreneur, created and managed her own sports brand in Brazil.
She enjoys helping aspiring entrepreneurs to overcome overwhelm and fear of failure when starting a new business. She created a 8 step method to go from Business Idea to a solid Business Plan, so new entrepreneurs can gain confidence and take action towards the business of their dreams.
She also speaks several languages including Portuguese, English & Spanish (fluent); German (intermediate – Goethe Institute A2 Certificate). This has helped with her international working experience in the USA, China, Latin America and Germany.
Laura is also a Book Author: Athlepreneurs – 8 Lessons from Athletes to Start Your Business as a Champion.
Bryan Srabian – Social Media Director – San Francisco Giants
Bryan is a sports and Entertainment Marketing professional, who specializes in social and digital media.
With over 17 years experience working in professional sports, he currently works for the San Francisco Giants as the team's Social Media Director. He also teaches Social Media in Sports and Entertainment for the USF Sports Management Program and works as a social media consultant for select companies.
Bryan's specialties include social media strategy and marketing, social media engagement, sponsorship activation, and brand management.
Connect with Bryan on Twitter as well as LinkedIn.
Tina Cervasio – Sports Reporter – MSG Networks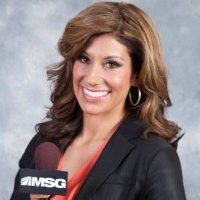 Tina is one of the most recognizable and versatile sports journalists in the largest media market in the United States today. The New Jersey native is part of the two-time Emmy Award winning MSG Network Knicks Broadcast, and currently serves as the sideline and feature reporter for the New York Knicks of the NBA, a contributor to the New York Liberty of the WNBA, and pre-game host and reporter for the New York Red Bulls of Major League Soccer, as well as handling reporting and anchor duties on FOX 5 for their Emmy-winning "Good Day New York" and "Sports Extra" television shows.
She is also one of the most active journalists in social media, and this past spring and summer assisted Bloomberg Sports in expanding their footprint in fantasy baseball and football through her extensive and ever-growing network of influential followers.
Cervasio joined MSG in 2008 as an anchor on the daily sports and entertainment news show "MSG,NY", and has also hosted the weekly show "Fans' Most Wanted: Knicks", which takes an in-depth look at classic Knicks games, memorable players, and intense rivalries.
Connect with Tina on Twitter as well as LinkedIn. Visit her website here.
Oscar Ugaz – Former Digital Business Manager – Real Madrid F.C.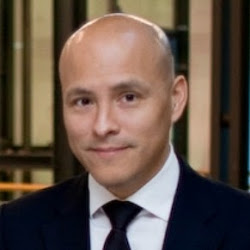 Oscar Ugaz is a marketer and consultant with expertise in digital media and online businesses. In the past 15 years, he has been working for major brands in America and Europe. In 2007 he was appointed as Digital Business Manager at Real Madrid C.F. From that position he leads the implementation of the ecommerce business, the commercial strategy of official web portals, and the online video and social media strategies.
Nowadays, he is Regional Project Director at Phantasia | Wunderman, a digital business consultancy. Prior to that, Ugaz was Phantasia's Director of Strategy and New Business in Latam where he developed online strategies and implemented Internet and new media projects for clients such as BBVA, Nextel, SABMiller, Telefonica and Toyota Motor Company. Oscar is a keynote speaker on digital business strategy.
In the past years, he has spoken at conferences in Spain, Denmark, Germany, UK, United States and Latin America. He is also a lecturer in executive and MBA programs at international business schools such as Hult (UK), ESIC & UEM (Spain) and Universidad del Pacífico (Peru).
Connect with Oscar on Twitter as well as LinkedIn.
Shane Harmon – Former Head of Ticket Sales & Communications – Rugby World Cup 2011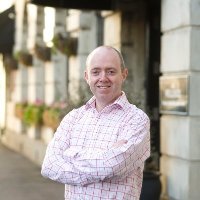 Shane is a senior executive within the sports and major event industries with 12 years experience in Australia and New Zealand. He recently began a position as Deputy CEO & GM Commercial, LOC, AFC Asian Cup 2015 which will take place in Australia.
He's a veteran of two Rugby World Cups; RWC 2003 in Australia where he was Head of Marketing, and most recently RWC 2011 in New Zealand where he was General Manager, Marketing and Communications for Rugby New Zealand 2011, the Local Organizing Committee.
Shane's areas of expertise include building and leading teams across functional areas in sports and major event, major event strategy development, and the proven ability to formulate, develop, and implement commercial and ticketing programs for sports teams and major events.
His specialties include sports and major event management and leadership, strategy development, project management, marketing, branding, ticketing and memberships, media and communications, digital and social media.
Connect with Shane on Twitter as well as LinkedIn.
Bill Rasmussen – Founder – ESPN

Bill is the co-founder and first president and CEO of ESPN. He founded "The Worldwide Leader in Sports" in 1979 with his son, Scott Rasmussen.
Bill launched the world's first 24-hour cable television network, ESPN, where he pioneered such innovations as "SportsCenter," wall-to-wall coverage of NCAA regular season and "March Madness" basketball, and NFL draft coverage.
A United States Air Force veteran, he received his bachelor's degree in Economics from DePauw University (Greencastle, Indiana) and his MBA from Rutgers University. Bill is also the author of the popular book, "Sports Junkies Rejoice! The Birth of ESPN."
Connect with Bill on Twitter as well as LinkedIn.
Brandon Barca – Associate Director of Communications & Digital Strategy – Vanderbilt University Athletics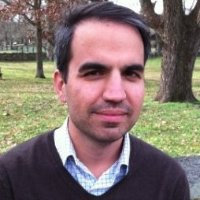 Brandon is currently the Associate Director of Communications & Digital Strategy at Vanderbilt University in Nashville, Tennessee.
He graduated from the University of Tennessee at Knoxville in 2001 where he majored in sports management and minored in business administration; he then pursued a Master's in Education with a focus in sports management.
His areas of expertise include social media, digital strategy, event planning, social media marketing, and public relations.
Connect with Brandon on Twitter as well as LinkedIn.
Morgan Campbell – Sports/Business Reporter – Toronto Star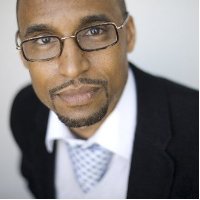 Morgan is an award-winning sports writer who has built a reputation, a following, and a brand on examining the game behind the game.
As a sports business reporter at the Toronto Star, Morgan has covered everything from the CFL to MLB to the UFC, writing daily stories but specializing in longer features that explore the intersection of sports and social issues. As a baseball beat writer, he has penned several pieces exploring the unique isolation of Cuban major leaguers, and he's also authored narrative series on amateur boxing and high school basketball.
These days he's busy carving out a sports-biz niche in the Star's business department. Instead of following the scores, he's following the money.
Connect with Morgan on Twitter as well as LinkedIn. Visit his website here.
Ben Sturner – President, Leverage Agency & Co-Founder, MSBA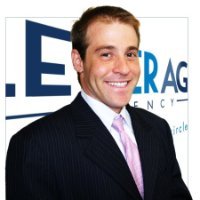 Ben is the Founder and CEO of Leverage Agency, LLC, a firm that focuses on sponsorships and branded integration with leagues, teams, events, stadiums, athletes, and television shows and is widely regarded as one of the top entrepreneurs in the sports and entertainment marketing industry.
At Leverage Agency, Ben has worked with sports and entertainment properties such as: "Jimmy Kimmel Live", ACC Conference, Celebrity Apprentice, WTA, Andretti Autosport, NLL, EPFL, Top Rank Boxing, Bike NY, as well as recently becoming the first ever marketing agency for the Ivy League. Ben and his team has secured over $30 million in sponsorship sales working with blue chip brands such as KFC, Nivea, Jose Cuervo, GM, Edge Shaving Gel, O'Reilly's, Progressive, Under Armour, Dodge, Quiznos, AT&T, among others.
Ben enjoys giving back to students and has taught sports business at NYU and Columbia graduate program. In 2012, Ben founded and launched the Manhattan Sports Business Academy (MSBA), an 8-week summer sports business leadership program in New York City. The program is designed for students to get a jump start into the fast paced, high energy sports business world through internships, mentoring and networking.
Connect with Ben on Twitter as well as LinkedIn. Visit his website here.
Craig Pintens - Senior Associate Athletic Director Of Marketing/PR – Oregon U.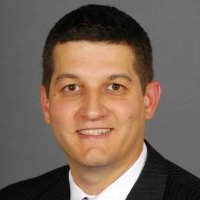 Craig is currently the Senior Associate Athletic Director of Marketing and Public Relations at the University of Oregon. A graduate of the University of Wisconsin-Whitewater (1998) as well as Marquette University Law School (2001), Craig has spent much of his career working in collegiate athletics.
After finishing law school, Craig began his professional career as a Marketing Assistant at Marquette before moving to the University of Texas – Pan American in 2002.
Following a short stint there, he traveled back to Marquette for a half dozen years before heading South to Louisiana State University, where he was the Assistant Athletic Director of Marketing from 2009-11.
Connect with Craig on Twitter as well as LinkedIn.
Sam Laird – Sports/Social Media Writer – Mashable.com
Sam writes and reports about sports, the Internet, tech, social media, and other topics from Mashable's San Francisco bureau.
Before joining Mashable, his work appeared in publications including the New York Times, New York Times Magazine, SLAM, and East Bay Express, as well as won national and regional awards.
He believes this: Narratives are what move people, how humans convey information best, and how we extract meaning from the world around us. A well-told story is influential, evocative, and persuasive; its power to effectively present information can't be matched.
His specialities include writing and editing, turning information into meaning, and framing stories, issues, and messages.
Connect with Sam on Twitter as well as LinkedIn.
Darren Heitner – Sports/Entertainment Partner – Wolfe Law Miami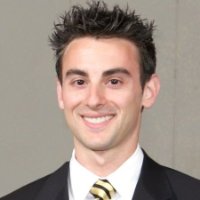 Darren is a South Florida-based attorney licensed to practice on the state and federal level, and focusing on sports, entertainment, music and intellectual property litigation and transactional work.
In addition to practicing law, Darren is Contributor to Forbes.com, Professor of Sport Agency Management at Indiana University (Bloomington), and the Founder/Chief Editor of Sports Agent Blog, a leading niche industry publication.
He is blessed to have received the following honors. In 2010, he was named to Miami, Florida's Power 30 Under 30 in the Sports category along with the MLB's Hanley Ramirez, NBA's Udonis Haslem, and NFL's Ronnie Brown. In 2011, he was named to SportsPro Media's 10 NEXT, which honors ten stars of the sports business industry under the age of 30 that have achieved a level of success that is truly rare at such a young age. In 2012, he was chosen as a Florida Legal Elite Up and Comer for 2012 (top attorneys in Florida under 40 years of age) and was named to Sports Launch Magazine's Thirty Under 30 Award winners in sports business.
Darren is a Double Gator, with a Bachelors of Arts from the University of Florida and a Juris Doctor (J.D.) degree from the same institution, where I served two terms as the President of the Entertainment and Sports Law Society.
Connect with Darren on Twitter as well as LinkedIn. Visit his website here.
Tiki Barber – Founder/Co-Chairman – Thuzio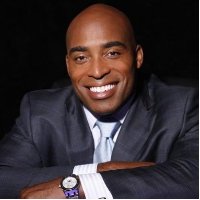 Tiki has a wide variety of professional experiences including being a three time Pro Bowl Running Back during his ten year career with the New York Giants, as well as many other roles as an author, TV analyst, businessman and corporate spokesman.
Tiki's work includes being a correspondent for NBC News and Sports, Sirius Satellite radio host, author of nine children's books, and a director at First Global Xpress, an international shipping company.
Tiki graduated from the University of Virginia McIntire School of Commerce, concentrating in Management Information System (Phi Eta Sigma Honor Society) prior to being drafted by the Giants in 1997.
Connect with Tiki on Twitter as well as LinkedIn. Visit his website here.
Erin Sharoni – Co-host – Jim Rome on SHOWTIME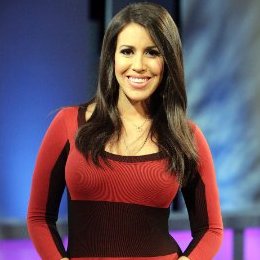 Erin appears on "Jim Rome on SHOWTIME" as the host of "Romeing The World", airing Wednesdays at 10:00pm on Showtime. She is also a co-host of "CNBC Sports Biz" which airs Thursdays at 7:00pm ET on NBC Sports Network.
She made her debut in the sports broadcasting world in 2010 as the St. John's basketball sideline reporter and a co-host on "Red Storm Report" on SportsNet New York. Erin was a 2012 model and Brand Ambassador for FILA athletic apparel, and was a winner of the brand's 2010-11 national model search for the FILA Body Toning Collection.
Born and raised in New York City, her passion for sports runs deep as an outspoken fan and an avid athlete. Erin is a former U.S. Junior Olympic-certified swim coach, personal trainer, dancer and fitness competitor, and is an AANC Certified Nutritional Consultant. She practices the Japanese healing art of Reiki, and is Reiki level 2 certified.
A trained visual artist who has been drawing, painting and sculpting since she first discovered the magic of a Crayola box at age 2, Erin's artistic endeavors eventually grew to encompass many genres, including: Dance, writing, music, acting, computer media and the life sciences. Erin's artwork and writing have received multiple Gold and Silver Keys from Scholastic. Her artwork has been showcased at Sotheby's in NYC, as well as the National Arts Club.
Connect with Erin on Twitter as well as LinkedIn. Visit her website here.
Jim Riley – Marketing Manager – Columbus Blue Jackets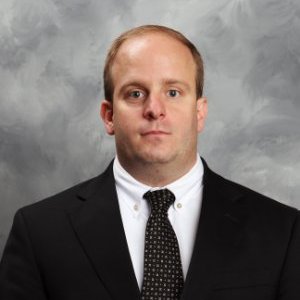 A graduate of Ohio Northern University with a bachelor's degree in business management , Jim has spent the last 15-plus years working in sports marketing.
Following graduation, Jim worked for the Huntsville Stars, a minor league baseball team of the Southern League,  as the Director of Promotions and Public Relations.
In 2001, Jim transitioned to the Manhoning Valley Scrappers as their Marketing Director before moving into his current role with the Columbus Blue Jackets.
For the last six years, Jim has been the Blue Jackets' Marketing Manager.
Connect with Jim on Twitter as well as LinkedIn.
Chris Chaney – Founder – Ivy Sports Symposium
A graduate of Princeton University with a Bachelor of Arts degree in sociology, Chris is the founder of the prestigious Ivy Sports Symposium. The Symposium is a non-profit organization that hosts an annual sports business forum and has been considered one of the global sports industry's premier conferences ever since 2006.
Chris is also currently the CEO of Chaney Sportainment Group (CSG), a boutique global consulting agency that partners with disruptive start-ups and emerging ventures at the intersection of sports, media and technology.
CSG acts as a catalyst for innovative, high-growth (consumer) brands in the underserved small and lower middle markets by providing them with strategic advice and access to capital.
In 2011 Forbes.com honored Chris as a "30 Under 30″ Award recipient. The award recognizes today's most impressive up-and-comers in the sports industry.
Connect with Chris on Twitter as well as LinkedIn.
Alicia Jessop – Sports Business Reporter – Forbes/The Huffington Post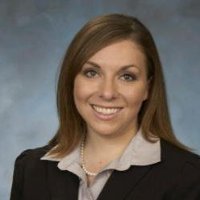 Alicia's expertise lies at the intersections of sports, business and the law.
With a law degree from Chapman University School of Law, cum laude, with an emphasis on entertainment law and a bachelor's of science from the Colorado School of Mines in economics, Alicia's educational background provided her with the tools necessary to analyze some of the most pressing and complex issues facing the sports world today.
This background has allowed Alicia to become a sports contributor to Forbes.com and The Huffington Post, after launching the widely read sports law website, RulingSports.com. Additionally, Alicia is an attorney licensed to practice law in California and Colorado, where she currently practices as a criminal prosecutor.
Connect with Alicia on Twitter as well as LinkedIn. Visit her website here.
Brian Wilhite – Founder – Virtual Fan Network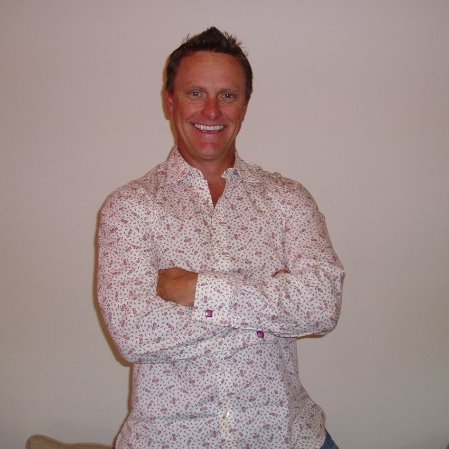 Brian always dreamed of becoming a professional Baseball player. Yet, somehow he ended up working on Wall Street in the financial services industry. After graduating from LSU with a degree in International Trade & Finance, and enjoying a successful career playing Baseball for the Tigers, Brian embarked on a 18-year career in the financial services industry.
Brian was a partner at Van Kasper & Co, which was acquired by Wells Fargo. For three years, Brian helped build Wells Fargo's Capital Markets and Private Client Groups. He then left Wells Fargo to co-found a boutique Investment Bank that was acquired a few years later. Being a hard wired entrepreneur, Brian saw the emergence of social media as an opportunity. Brian has been involved developing and utilizing social and mobile technologies for brand marketers for the last six years, before many people even knew social media existed.
Seeing an opportunity to innovate the sports marketing industry, which had not innovated since Mark McCormack founded IMG over 50 years ago, Brian saw a vision to merge traditional sports marketing with digital media. Through a team effort, the Virtual Fan Network & Sqor were created. Though he doesn't have tons of extra time, he's a huge music fan, Ironman athlete, devout father to three boys, amazing skier, small wave surfer, dog lover, philanthropic organizer, and fortunate to have a wonderful lady by his side every day.
Connect with Brian on Twitter as well as LinkedIn.
Eugene Lee – President – ETL Associates
Eugene T. Lee, Esq., is the president of ETL Associates, Inc., an emerging agency in the NFL player representation industry. When Academy Award nominee Morgan Spurlock ("Super Size Me") was hired to direct an ESPN Films documentary ("The Dotted Line") about the inside world of sports agents, he chose Eugene as the NFL agent to be featured. Why? Eugene is quickly making a name for himself as a premier sports agent, and in the words of Spurlock, many expect him to be the next "powerhouse" agent.
Nothing has ever been handed to Eugene, who signed his first sports client while playing pickup basketball in law school at Notre Dame.
Eugene is known for never compromising his principles to get ahead. In an arena known for its greed, scandals and ruthlessness, Eugene has been able to maintain a high level of integrity by drawing strength from his faith and his proven track record of success in the industry.
Connect with Eugene Twitter as well as Linkedin. Visit his website here.
Sports Industry Topic Experts
Gail Sideman – Owner / PR & Communications Consultant – PUBLISiDE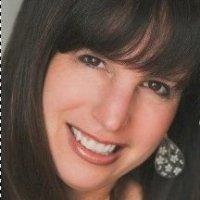 Gail is an experienced publicist who works primarily with sports-related interests and authors. She began her career working in NCAA Division-I collegiate sports information and enhanced that background with television production game day gigs, something she still loves to do); she then spent time at a public relations agency before establishing her own business.
The best part of Gail's work is she can share and make great things happen with people of creative and inspired mind. She's perienced great benefit from social networking and media, and believe they have places in all business as long as it's targeted and used effectively.
Gail's specialties include writing, editing, online media room consultation, publicity, media relations, interview preparation, branding, and social media maximization.
Connect with Gail on Twitter as well as LinkedIn.
Sean Malarkey – President / Twitter Expert – Inspired Marketing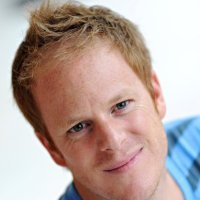 Sean is passionate about marketing and helping individuals better understand how to market themselves online using social media and specifically Twitter to build their brands and businesses.
He helps individuals, small companies, and big brands better understand the power of Twitter, and how to maximize it to generate leads, sales, clients, press, and traffic to their websites.
Additionally, Sean conducts strategy sessions with clients and show case studies on how powerful Twitter and social media really are; he works via group coaching or one-on-one training to help his clients best achieve their Twitter goals.
If you are interested in learning more about how to make Twitter work for you then download Sean's free report at www.twixplode.com to jump start your Twitter platform.
Connect with Sean on Twitter as well as LinkedIn. Visit his website here.
Carson McKee – Sports Business Consultant – Direct Contact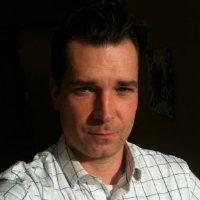 Carson is a digital wingman and social marketing consultant with a strong track record as a corporate trainer and speaker.
In addition, he's worked with some of the most recognizable brands such as Ford Canada, the Vancouver Canucks, Minnesota Wild, the Institute of Chartered Accountants of BC, Sid Dickens Inc., and other national companies.
He's also trained hundreds of sales people and entrepreneurs over the past seven years and helped clients reach new markets, customers and successes.
Some of Carson's specialties include sales process development/enablement, social and digital media strategy, business consultation, and management.
Connect with Carson on Twitter as well as LinkedIn.
Kris Mathis – Founder/CEO – SponsorPitch.com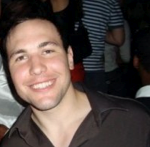 Kris started SponsorPitch in 2008 to address a core business problem he noticed while starting and working in the sponsorship division of a global marketing and PR agency.
Kris represented Fortune 500 clients at Edelman sponsorship consulting division where he made sponsorship buying, activation and renewal decisions for brands such as Johnson & Johnson, Schering-Plough, 20th Century Fox, Wyeth and Siemens.
Kris' insights on technology, sponsorship and sports business have been featured in numerous business and trade publications including Advertising Age, Bloomberg TV, MarketWatch, BizBash, Sports Business Daily and others. He has been featured as a "Rising Star" by PartnershipActivation.com and has hosted various speaking engagements, professional panels and webinars on the topics of sponsorship and entrepreneurship.
His passion for start-ups began at Vanderbilt University, where he received an MBA while serving as president of the Vanderbilt Entrepreneurship Association, and his interest in sponsorships was initially sparked by sneaking into a Wimbledon corporate hospitality suite somewhere around the age of 14.
Connect with Kris on Twitter as well as LinkedIn. Visit his website here.
Amy Porterfield - Social Media Strategist (Facebook Marketing)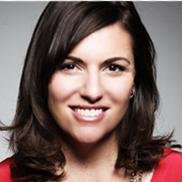 Amy just released a new program called, FBinfluence. It's an all-inclusive video training program designed to help entrepreneurs and small business owners create a Facebook marketing strategy that's customized to fit their unique needs, goals and style of doing business.
Many of her clients are entrepreneurs and business owners who want one-on-one expert advice. Amy's consulted for major companies and entrepreneurs, including top real estate moguls, celebrity chefs, travel industry executives, Fortune 500 companies, and industry leader entrepreneurs.
Her specialties include facebook optimization and customization, social media strategy, and online marketing.
Connect with Amy on Twitter as well as LinkedIn. Visit her website here.
Brian Gainor – Sports Marketer/Content Strategist – Freshwire

Brian Gainor is an experienced sports marketer with agency experience as well as an extensive background working in the NFL, NFL Europe, and collegiate athletics. Brian currently serves as the Director of Strategy & Analytics for Freshwire, a leading agency delivering content strategy, creation, and syndication services that help brands and organizations express and sustain their online voice.
Brian founded Partnership Activation, Inc. in 2008 and has since established it as one of the leading resources in sports business, with global distribution to 70+ countries worldwide. Partnership Activation highlights and shares creative ideation and best practices in sports marketing, sponsorship, and social media.
Brian also founded a Partnership Activation Rising Stars initiative that honors the future leaders of the sports industry under the age of 30 and provides unique networking and relationship-building opportunities. As a result of his efforts, Brian was named 30 Under 30 by Forbes Magazine in 2012 (in the category of Entertainment) and was selected as one of the 10 NEXT leaders in sports business by SportsPro Media.
Brian holds a Bachelor of Marketing degree from the University of Florida and a Master of Business Administration and Master of Sports Administration degree from Ohio University.
Connect with Brian on Twitter as well as LinkedIn. Visit his website here.
Joseph Yi – Director of Digital & Creative Strategies – GAGA Sports & Entertainment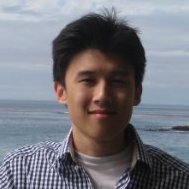 Joseph is current the Director of Digital and Creative Strategies for GAGA Sports & Entertainment, which is based in San Francisco, California.
He graduated from the University of California (Riverside) in 2008 with a Bachelor's degree in economic administration a focus in marketing.
Joseph's specialties include social media consulting, competitive analysis, market research, brand reputation management, new media, e-commerce development, and sports media.