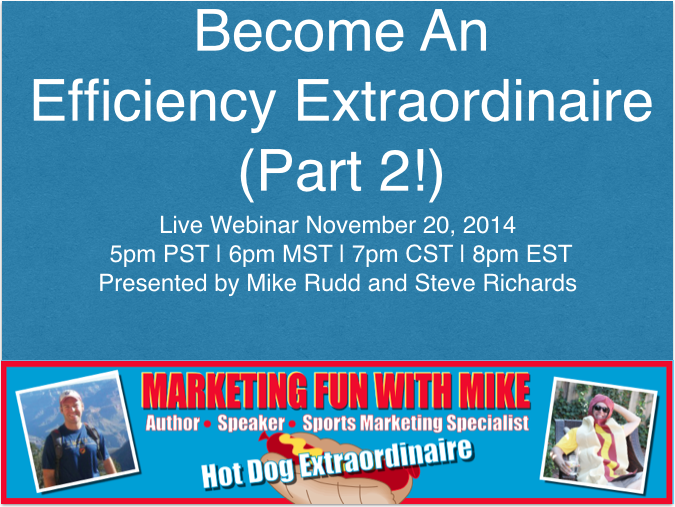 Time. The one thing we all want more of but can't get.
But WHY do you need more time? What would you do with it? Is there a way you can get more of it?
Well I have some bad news. You can't get more time. But there is always a good that comes with the bad – YOU CAN GET MORE EFFICIENT. Efficiency is one of the biggest keys in unlocking the door to helping us land your dream job. It's a huge part in the process of helping you live the life you want and deserve. There are ways in which you can learn to improve your efficiency and organization in your career!
I have ANOTHER awesome webinar for you to learn how to become an efficiency extraordinaire!
This webinar will help teach you the process of becoming more efficient and the questions you need to ask yourself and the position you need to put yourself into in order to become more efficient. The moment you gain all of this additional time in your life is the moment you can really begin to formulate an action plan to land your dream job in sports and start living the life you want and deserve!
During this action packed webinar, you will learn:
What to ask of yourself to become more efficient
10 Ways to become more efficient today!
How to then apply this towards landing your dream job and what you need to do to become an efficiency extraordinaire!